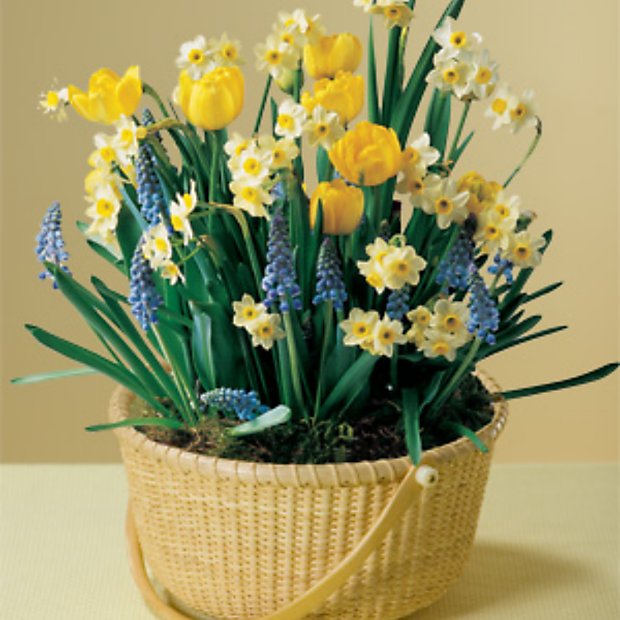 Sunshine Bulb Garden
This attractive bulb garden combines beautiful bulbs in yellows and blues, with a charming Nantucket reproduction woven basket – perfect for bringing a little sunshine indoors! Bulbs arrived planted a, just starting to show above the soil, and ready to bloom in 2-4 weeks. Care instructions are included.
details
6 Yellow Baby tulips
6 Minnow narcissus
12 grape hyacinths
Includes Nantucket reproduction woven basket with movable handle- 8" diameter, 5" tall
Bloomed flowers vary in height from 5-14" - total height of gift stands 16"-18"
Arrives just showing above the soil, and ready to bloom in 2-4 weeks
Care instructions included
ITEM #11872
Fresh From The Farm
All our plants are grown to last. Our farms use the best soil, water and light conditions possible.
Plants From The Source
Our plants come from passionate farmers. They're driven to deliver quality and freshness in every box.
Boxed Fresh, Delivered Fast
Your gift is inspected and shipped in an eco-friendly gift box to locations nationwide.