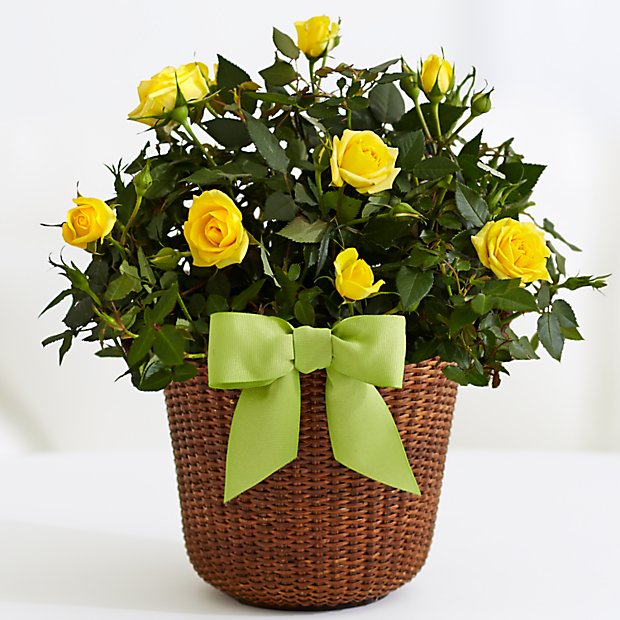 Potted Yellow Roses
Looking for a floral gift that will keep someone happy for months? Choose this lovely miniature yellow rose bush with a standard woven basket, or add one of our upgrade options for an additional charge. It arrives blooming, complete with care information.
details
Miniature yellow rose bush (approximately 10-12")
6" diameter woven basket
For longest enjoyment, plant arrives with buds and tight blooms, ready to blossom
Care instructions
ITEM #30004121
All our plants are grown to last. Our farms use the best soil, water and light conditions possible.
Our plants come from passionate farmers. They're driven to deliver quality and freshness in every box.
Your gift is inspected and shipped in an eco-friendly gift box to locations nationwide.