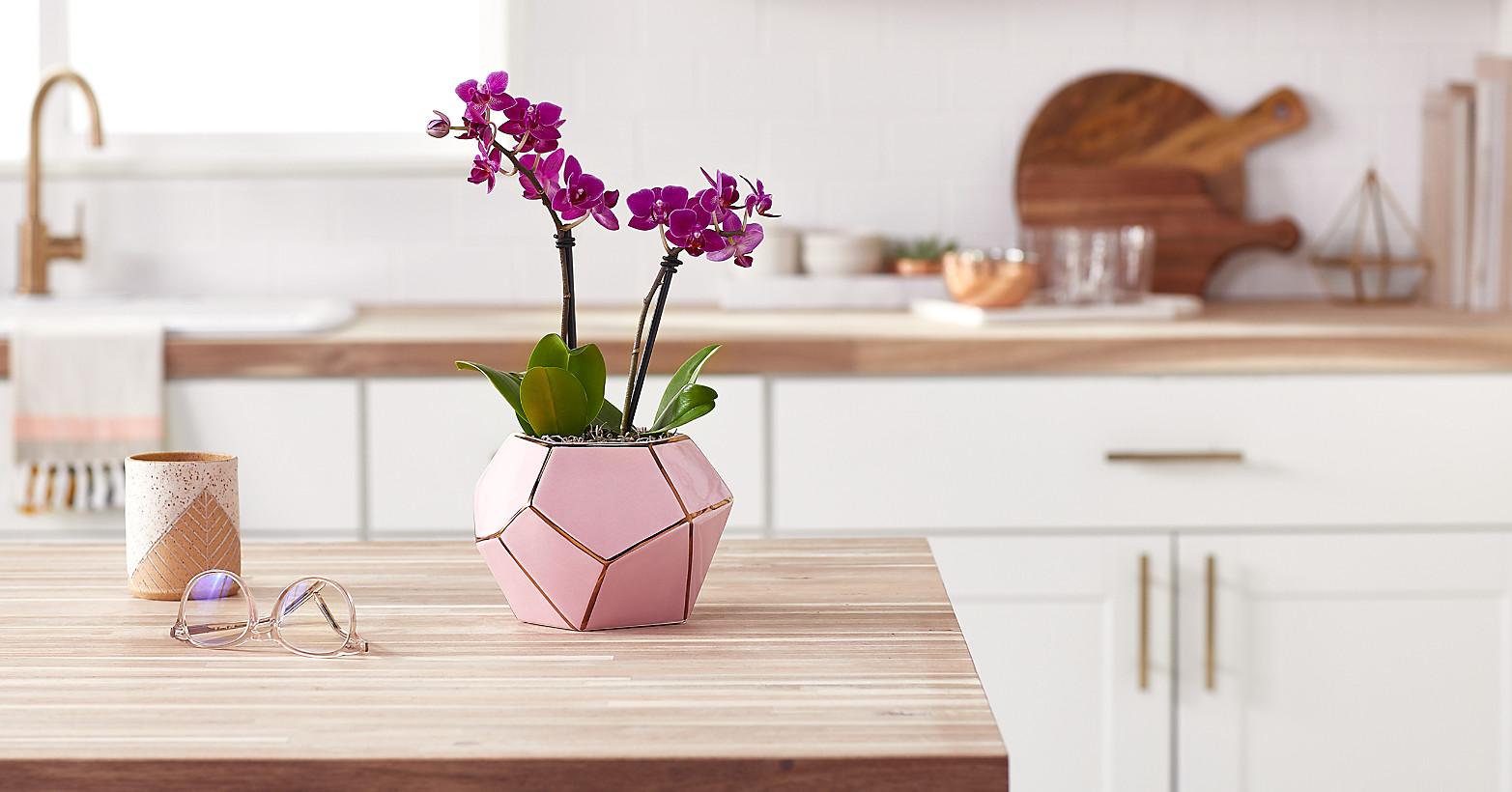 Please enable your cookies before you can select date, zip code and location type.
Pink Mini Orchid
What is more adorable than a mini orchid? A mini orchid in an exclusively designed pink mason jar! This special, miniature double stemmed phalaenopsis in pinks and purples is a wonderful gift for all occasions. To ensure highest quality, orchids are hand selected for delivery and will be an assortment of colors. Orchid stands 12-15" tall. Blooms last approximately 8 weeks.
details
One miniature double stemmed phalaenopsis orchid
Color varies from pinks to purples
Gift stands 12 to 15" tall
Blooms last for 8 to 12 weeks
Includes exclusively designed pink mason jar, 4"d x 4.5"h
Care instructions included
ITEM #30171227
All our plants are grown to last. Our farms use the best soil, water and light conditions possible.
Our plants come from passionate farmers. They're driven to deliver quality and freshness in every box.
Your gift is inspected and shipped in an eco-friendly gift box to locations nationwide.