Summer is the time of year when activities and celebrations are abundant. School ends, graduations begin, and people look forward to summer holidays like the 4th of July and Father's Day. And because this fun-filled season can be packed with so many occasions, it's understandable why you missed their graduation ceremony or party. Take this opportunity to make it up to them with inexpensive graduation gifts that they will remember forever.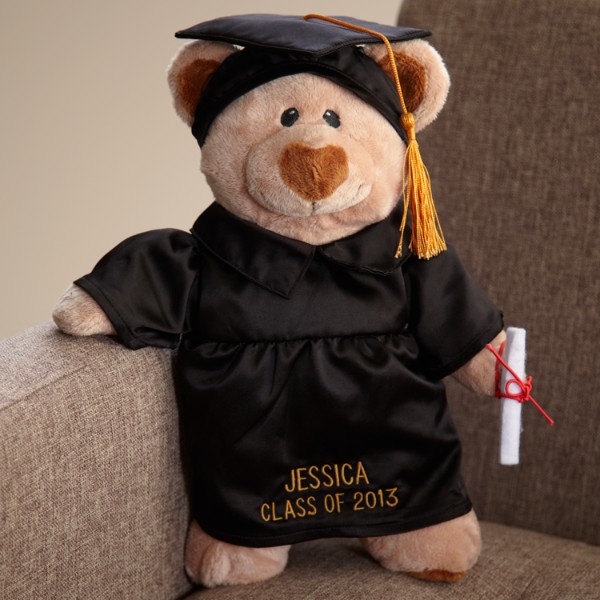 With the tight budgets these days, many people are looking for cheap graduation gifts. Flowers, such as orchid leis, are a graduation gift tradition and make great graduation gifts for her. But since you were not able to present the lei to them on graduation day, do the next best thing and send an orchid bouquet. But you are not limited to just the traditional orchids. There's a large variety of bouquet gift ideas available to you online at great prices. Gifts like a Purely Spectacular bouquet, featuring 4 stems of yellow Asiatic lilies and10 blue irises, will them how purely spectacular you think they are! Take the time to shop around and you can find the most fabulous graduation bouquets under $20.
Looking for graduation gifts for him? Try sending a sweet snack gift such as our 6 Hand-Dipped Sports Berries. We guarantee that they will make any true sports fan cheer for more! Or maybe the graduating guy might prefer a Mrs. Fields "Class of 2011" Graduation Tin – 24 Nibblers. Buckets and boxes are filled with cookies filled with chocolate chips, peanut butter, triple chocolate and more. Graduation gift baskets will make the perfect graduation gift for both him and her, and it is a great way to sincerely make up a missed graduation ceremony!
Graduation Gifts for High School Seniors
If you're looking for graduation gifts for high school seniors specifically, there are many gifts you can find that can commemorate their big day and inspire them to achieve more. Sending the new grad a unique keepsake gift, such as a graduate's tassel frame, will allow them to memorialize their accomplishment. For those parents looking for a graduation gift for their child, praise them with gifts that include words of wisdom that they can hold on to as they follow their dreams. A necklace inscribed with "embrace life" or "dream" will remind them to do just that.
Graduation Gifts for the College Senior
Searching for the perfect graduation gift for a college senior is easy when you know exactly what you're looking for. But that's not always the case. A great way to start is by looking for a unique graduation keepsake idea because with the accomplishment of completing college, the college graduate will forever want to relish in this moment. Look for something that can help them in the future, as well as remind them of all of their hard work. A gift like a Pocket Compass will keep them pointed in the right direction as they go down their new path of success. Or a Good Fortune Money Tree will constantly remind them that all their hard work will pay off. A Feng Shui fixture and Asian symbol of good fortune, a plant like this is said to bring them luck in both their personal and financial life. Either way, the college graduate will appreciate a unique and lasting gift.
Whatever gifts you choose to send, just follow our list of the best graduation gifts for 2011, and you won't go wrong. Just make sure to send them a gift now before it's too belated!