Show your wedding entourage some appreciation with wedding favors for groomsmen and bridesmaids. Opt for personalized groomsmen gifts, or thank you flowers & gifts for bridesmaids. The ceremony isn't complete without close friends and family, so be sure to select bridesmaid gifts and groomsmen gifts that will please the wedding party. Don't forget special best man gifts and maid of honor gifts as well!
Groomsmen gifts are often personalized, and tailored to suit the interests of the recipients. Flasks for groomsmen are a classic choice; have a flask engraved with his name and wedding title to make it more special. Guys will love a discrete personalized hip flask, or a leather flask that exudes masculinity. Some flasks even come with matching lighters, shot glasses, and cigar cases! Other presents can reflect shared interests, like monogrammed beer glasses or personalized branding irons for home barbeques. If your groomsmen are also your golfing buddies, consider thanking them with personalized golf gifts. These range from whimsical bridal party golf ball sets, to indulgent golfer's beer taps. Imagine the looks on their faces when you present them with this driver…and then they realize that it holds beer! This sneaky gift will keep them hydrated with their beverage of choice when they hit the links. If your groomsmen prefer baseball or football, there are plenty of gift options to choose from. A team autographed MLB baseball or personalized NFL pub sign will please any major league fan.
Bridesmaids might enjoy receiving flasks and golf gifts, but they would probably prefer something a bit more feminine. Shop spa baskets online to find an assortment of gifts designed to pamper her from head to toe. Spa gift baskets come in many varieties, so it's easy to find one that fits your budget. You might select a basic basket for your bridesmaids, and a deluxe basket for the maid of honor. Or, pick a different aroma for each lady. English roses, California citrus groves, and Pacific Ocean scents are just the start. Flowers are a beautiful way to express your appreciation for your ladies in waiting. Consider a bouquet of yellow roses for each bridesmaid; these sunny blossoms signify friendship, so they're perfect for the occasion.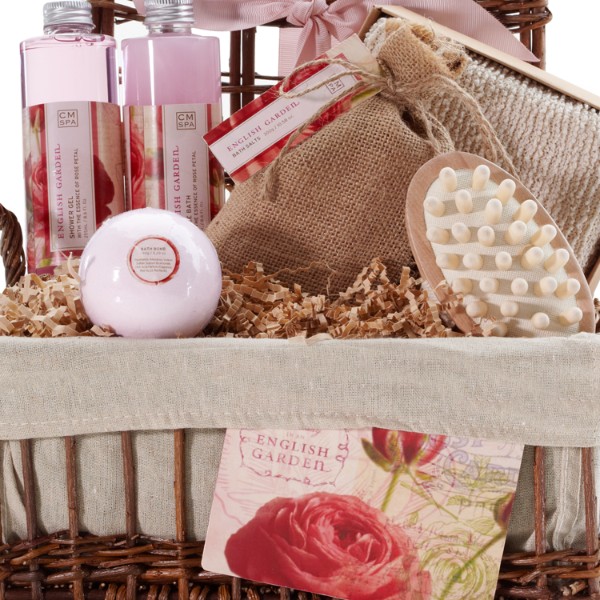 Send wedding gifts of cheerful Gerbera daisies, elegant Calla lilies, and bright tulips to express thanks and affection. Some flower bouquets come with a spa trio of lavender scented shower gel, bubble bath, and bath caviar.
Treat your wedding party's palettes to an assortment of hand-dipped berries, or a fun bouquet of iced sugar cookies. Chocolate lovers will devour baskets of Mrs. Fields cookies, or gift boxes of truffles. Brownie pops and savory snack platters offer something for every taste bud! This type of gift is especially thoughtful if your bridesmaids went on a diet before the big day. Now that they've fit into their dress and stood by your side, it's time to indulge in delicious gourmet gifts.
Wedding favors for groomsmen and bridesmaids are an essential element of any marriage ceremony. Selecting best man gifts and maid of honor gifts, along with presents for the rest of the group, will show your loved ones how much they mean to you. Start your new life together as a couple with happy friends and family who appreciate their thoughtful wedding party presents!